World History Timeline Poster
A world history timeline or chart helps us to visualize the birth, development and major events of human civilization from ancient to modern times.
This timeline of history poster was published by UsefulCharts in 2012 and updated in 2014. According to the designer, Matt Baker: "My goal was to take the various elements that I liked from other timelines, add elements that I had wanted to see but didn't, and create the most complete, easy-to-use and up-to-date world history chart on the market."
These elements included: making sure the chart was not Eurocentric by adding more about Asian, African, and Native American civilizations; using an equidistant timescale in order to provide a proper comparison; covering all time periods equally, all the way back to the dawn of history around 3,000 BCE; adding information from current research, such as proposed links between Indo-European groups; and, using a side-by-side format like this old bible timeline.
The world history timeline poster is 24″ x 36″ (61 x 91 cm), printed on thick card stock and available using the link below.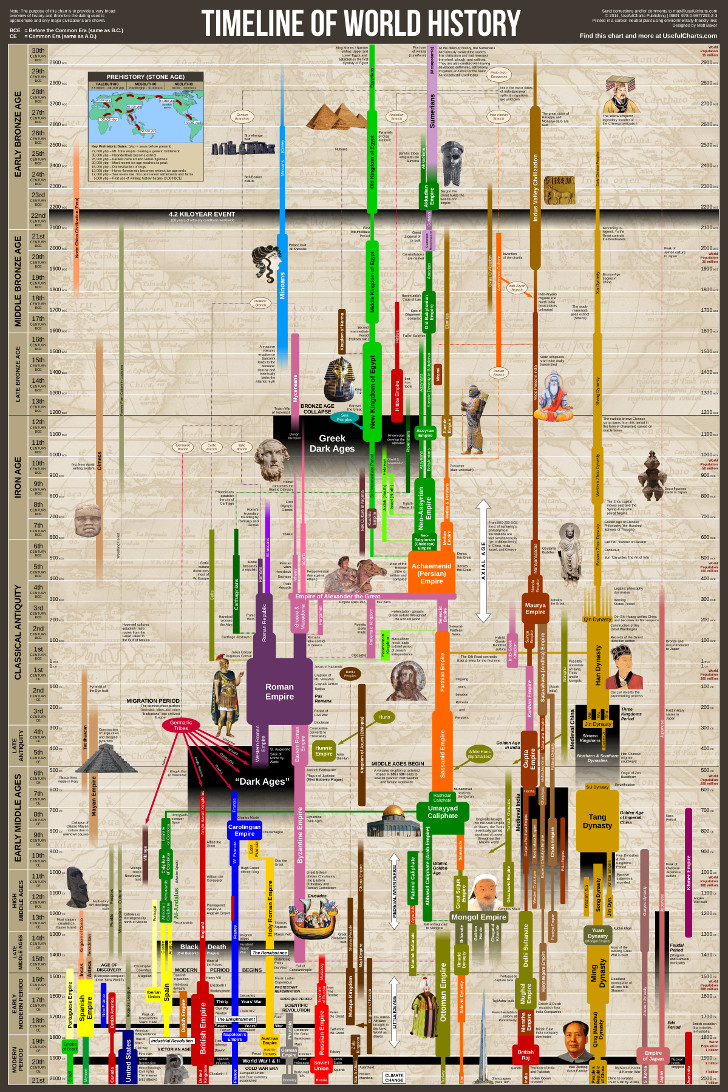 Close up view: